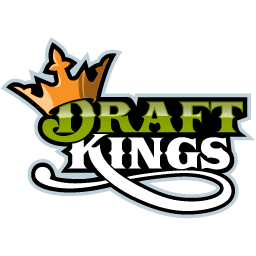 Fantasy Football games are played throughout the NFL season everywhere around the world. They have increased in popularity over the years to become a
mainstream online sport
. While originally only hard core football fans played the game, now men and women of every type participate actively. Here we are going to explore the ins and outs of Daily Fantasy Football.
What is Fantasy Football?
Fantasy Football is essentially an online RPG (role playing game) for NFL sports fans. Using one of the many online platforms who host these games, Fantasy Football is completely legal. As football is an American sport the sites that run Fantasy Football programs are all based in the United States. In the past two decades there has been an explosion of Fantasy Football "owners" who play for free or for real money.
Regular Fantasy vs Daily Fantasy
Daily Fantasy Football is essentially the same as normal Fantasy Football. However, Daily Fantasy Football is much quicker to play. In traditional Fantasy Football you draft one team at the beginning of the NFL season. In Daily Fantasy Football you will draft a new team each day or weekend. The game play moves much more quickly as you are always changing your team and competing against different owners. This type of Fantasy Football focuses much more on numbers and stats.
How Does Daily Fantasy Football Work?
Similar to normal Fantasy Football it all starts with the drafting of a team. On sites like
Draftkings.com
; you as the owner will be given a salary cap. This is the amount of money you are allowed to spend on your players for that day (or weekend). As you start to draft your team you will see that each player has their own virtual salary. The player's salaries are determined by their real life rankings in the NFL. A quarterback like Peyton Manning is going to cost much more to "hire" than someone like Josh Freeman. Your goal is to draft the best team possible for that day's play without going over your budget.
What if I Don't Like My Team?
If you have drafted a team staying under budget and then realize that you made a mistake, no worries. Throughout all of the sites available you can change your team as long as they haven't played their real game yet. So if you drafted a wide receiver with a virtual salary of $4,700 and then decided you don't want him you can switch him for another player. That money you spent will go right back into your budget to be used on a better choice.
Do I Need to be a Football Expert?
To play Daily Fantasy Football you do not need to be an expert in the game. It does help if you have a good basis of knowledge of the professional game itself. The sites available for daily play will give you all of the tools and information necessary to pick a winning team. Not only will you have the player's virtual salaries at your finger tips, you will also have their stats and rankings. Daily Fantasy Football sites will provide you with the weather conditions for the games to be played as well as the rankings for the match-ups.
Will I Still Play the Match-Ups?
In standard Fantasy Football the decisions you make weekly as to who to play or sit depends upon who you are facing. It is not uncommon to "sit a player" that you know will not perform well against a certain defense. In Daily Fantasy Football this is not a consideration. As your team will change every weekend, your only concern is getting the most bang for your salary buck that particular weekend.
Will I Have the Same Team as Someone Else?
While it is not unfounded that you will draft the exact same team as another owner, it is statistically improbable. Not to mention that the prospect of playing against another owner that drafted the same team as you is astronomical. Luckily, sites like
Draftkings
have a scoring system that calculates down to hundredths of a point. There will never be any concern with "ending in a tie" against another team in a tournament setting.
Is Daily Fantasy Football Better than Traditional?
Traditional season-long Fantasy Football has its merits and many fans. Daily Fantasy Football has become incredibly popular due to the quick turn around on games and payouts. If you are skilled and lucky you can actually win a prize (or cash) every weekend through Daily Fantasy Football. Another positive about Daily play is that if a player you drafted was injured, you are not stuck with them through the entire season. Overall, Daily Fantasy Football is more exciting to play than traditional season-long Fantasy Football.
What Are the Different Types of Daily Fantasy Competitions?
Depending on the site you join there will be different options as to how your team "plays against" another team. There will be many options to choose from, so you can pick what you are most comfortable with. Here we will look at three of the most common ways to play Daily Fantasy Football.
• Head to Head Competitions
Head to head competitions are going to be the easiest for traditional Fantasy Football owners. Your team will play against another owner's team that day or weekend with no concern for what anyone else is doing. As this is so similar to traditional season-long Fantasy Football it is the best place for a new Daily player to start.
• Fifty/Fifty Competitions
In fifty/fifty competitions your team will enter into a contest along with a group of other team owners. If a total of twelve owners enter, the goal is to be in the top six (or 50%) of the total. After all of the points are scored at the end of the weekend and your team placed one through six in this scenario, you will win a prize.
• Guaranteed Prize Pool Competitions
In this type of competition you are playing against many (possibly hundreds) of other team owners. To win any type of prize in this scenario you have to place usually in the top 10% of all entrants. While this is a slim chance (compared to head to head or fifty/fifty) the payout can be up to a million dollars depending on the site.
Are There Cash Only Leagues?
It is possible to play Daily Fantasy Football for free or for cash. Through the free leagues the prizes (if any) will be minimal. Playing Daily Fantasy Football for cash is completely legal. This is not at all considered gambling as it is a game based on skill. The cash leagues vary in prize and dollar amounts. You do not have to spend a lot of money to win big.
When Will I Get Paid?
In Daily Fantasy Football play you are paid as soon as the tournament ends. This will either be at the end of the day or end of the weekend, depending upon your league. This quick turnaround on prizes is the main reason Daily Fantasy Football has become so popular. Often when you play in a traditional Fantasy League for money you have to wait for all of the owners to put money into the kitty. And then you have to wait until the end of the football season to actually collect on your funds if you win. Through Daily Fantasy Football you get paid often and quickly.
Is it All just a Game of Chance?
If you go to a casino and play the slot machines you know that the odds are always stacked in the house's favor. These are games of chance or gambling. Daily Fantasy Football is not gambling. As the owner of your team you are making decisions based on strategy and skill. After making these decisions you are playing against one or a number of other teams. While at this point there is a bit of luck involved, it is not true gambling.
Is There a Way to Beat the Odds?
As with any other games of strategy there are most definitely ways to beat the odds. Through player and game selection you can sway the odds to your favor. If you are entering into a group game where you are competing against more than one team, simply by entering a tournament that is not full will increase your odds of winning within that tournament.
Will I Go Broke Playing Daily Fantasy Football?
Not at all. Daily Fantasy Football does not have to break the bank. You can play games with little to no money on your part and still win large amounts of cash and prizes. As this is not a form of gambling, there is also no inherent fear of typical gambling addiction spirals. Daily Fantasy Football is the best way to win big without ruining your own financial future.
How Does Daily Fantasy Football affect the NFL?
Positively, no doubt. A true benefit of Daily Fantasy Football is that it promotes more people actually watching the televised games to see how their players fair. The general public is much more likely to watch a game when there is money at stake. Even if they did not pay much money to participate, the prospect of winning a bunch of money is a great incentive.
How Easy is it Really?
There are only five basic steps to playing Daily Fantasy Football. The steps are the same regardless of whether you are playing on Draftkings.com, or any of the other sites.
Through any of the Daily Fantasy Football sites you will need to
create a free account
. Once you have created a user name and given the basic information necessary you can then add funds to your account (if you are planning to play for real money).
• Step 2: Pick a Tournament
This is where you will choose what type of tournament you would like to enter. Do you want to play head to head or fifty/fifty, etc. In this step the tournaments will be listed along with how many others have joined already and what the individual prizes are.
•Step 3: Draft
In this step of Daily Fantasy Football you will draft your own team. All of the sites available have very user friendly interfaces that anyone can use without fear of over-complication.
• Step 4: Enjoy the Games
Now you get to sit back and watch some football. This isn't hard to do at all, in fact, it's the most fun you will have (other than collect your earnings...) you know who you drafted and what NFL games you want to pay attention to.
• Step 5: Collect Your Winnings
The most popular step in Daily Fantasy Football is raking in your money. Once the day or weekend is over simply collect your winnings through your Daily Fantasy Football site. At this point you are ready to start all over again with a new tournament and team.
Playing Daily Fantasy Football Online, Where Do I Start?
Daily Fantasy Football is growing in popularity
every year. Some owners see this as an alternative to season-long Fantasy Football, while others play Daily as a supplement to their normal season. If you are interested in joining a Daily Fantasy Football site, there are a few that are really making a name for themselves. The site
Draftkings.com
is a great place to start if you want to jump into Daily Fantasy Football. This site has great advantages and prize break downs. Check it out, and the many other Daily Fantasy Football sites and then get ready to enjoy the NFL season!