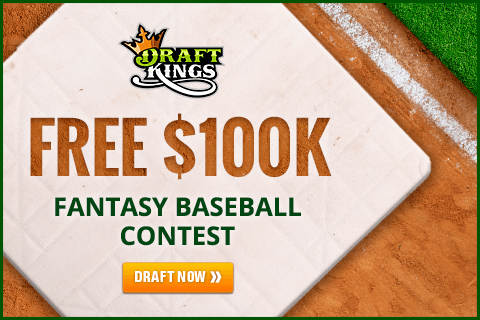 For over three decades Baseball fans of all ages and expertise have been playing Fantasy Baseball. What started out as one group of men in New York, meeting at a local Manhattan restaurant, has grown into a billion plus dollar industry. When it all started, Fantasy Baseball was similar in scoring and rules to that of today's fast paced play. The one major difference was the lack of technology. In the early 1980's we did not have computers or online sites to host our leagues or calculate our scores. Imagine having to wait for your teams final score… in the mail! We have come a long way. With the addition of computerized systems, Fantasy Baseball has become a game loved by millions.


What is Fantasy Baseball?
Fantasy Baseball is a game that is played using real life MLB player statistics in your own fictitious league. Have you ever dreamed of creating your own utopian roster of Major League Baseball players? If you have, then Fantasy Baseball should definitely appeal to you. Fantasy Baseball allows you to become the owner, manager, and CEO of your own superstar Baseball team, without getting off of your couch. It should be no surprise that the game coined as "America's pastime" would spur a virtual world of game play adored by so many Americans, and beyond.


What is the Difference Between Daily and Standard Fantasy Baseball?
The premise of both types of game play is relatively similar. If you have ever known anyone who has played traditional Fantasy Baseball (and everyone does know someone) then you might recall their frustrations with long waiting times and multiple league meetings. Standard or conventional Fantasy Baseball is one virtual game that lasts the entirety of the MLB season. Your game play will start at the beginning of April and end in late October. Again, this is one game that lasts six months. If that is too long for you, Daily Fantasy Baseball is a great alternative. Daily Fantasy Baseball is just that, Fantasy Baseball that is played Daily. In this form of play you are concerned with all of the same stats and player performances, only you are not obligated to six months in the same league.


How Does Daily Fantasy Baseball Work?
When you consider the workings of Daily Fantasy Baseball, it helps to think about how the MLB operates in real life. First of all, you need a platform on which to play. In Daily Fantasy Baseball this platform will be the site you sign up with, sites like DraftKings.com. Consider these host sites the equivalent of your MLB league. Once you have your league, you need players. Luckily, you do not have to spend months on scouting. The host site you choose will have done all of that work for you. All you have to do is decide which players you want on your team. Once you have filled your roster you then need an opponent. Instead of playing the same teams every year like MLB teams have to, you get to choose from thousands of different virtual teams. Your Daily Fantasy Baseball team will then compete against another team or teams. The true beauty of this is that it all occurs in one day.


Can I Change My Team?
Of course you can change your team. In fact, Daily Fantasy Baseball gives you the ability to change your team every time you play. Never again will you get stuck with a bum player or their season-ending injury. It is also possible to change your players before they play. If you hire a pitcher and then learn that he has a torn rotator cuff, you can switch him out for another pitcher before his real MLB game has started. The flexibility that Daily Fantasy Baseball affords it's "owners" is one of the reasons so many people enjoy the style of play.


What if I'm not George Kissell?
You do not need to be the greatest MLB coach of all time to play Daily Fantasy Baseball. Successful and fun play does not require expertise or even experience. One of the benefits of Daily Fantasy Baseball and the sites that host the leagues is that all of the hard work is already done for you. This is why Daily Fantasy Baseball is popular with men and women, of every age. It will not matter if you are 18 or 81, or if you have ever even picked up a baseball.


Will I Draft the Same Team as Someone Else?
At some point in time you will draft the exact same team as another league owner. This is inevitable with only a certain number or MLB players to choose from. Especially when you consider that everyone wants to have the best players on their individual teams. However, due to the way Daily Fantasy Baseball is scored and calculated, this will never mean your game ends in a tie (or extra innings).


Why Should I Choose Daily Fantasy Baseball over Traditional Fantasy Baseball?
The answer to this is simple, in Daily Fantasy Baseball you get instant gratification. Daily Fantasy Baseball moves very quickly. When you can draft a team, watch them play, and win (all in one day) the excitement level is so much greater. Both forms of Fantasy Baseball can give you the opportunity for glory and cash prizes. In Daily Fantasy Baseball you get to be a winner every day instead of every six months.


What Are the Different Types of Daily Fantasy Baseball Competitions?
Every different online Daily Fantasy Baseball site will have a selection of competitions to choose from. Each will have its own rules, number of participants, and possible payouts. There are three types of competitions that are the most common regardless of the site you choose.


• Salary Competitions
Through Salary Competitions you will draft a Baseball team using a salary cap that is provided by the website. In these competitions you have the possibility to compete against as few as six other teams or as many as fifteen hundred different teams in one setting.


• Pickem Competitions
Pickem Competitions are much quicker than a standard Salary Competition. The site will give you lists of players ranked in different tiers. All you have to do is pick a player from each tier to fill your roster. In this scenario you could compete against one other team up to as many as one thousand other teams.


• Live Draft Competitions
Live Draft Competitions work exactly like the drafting process of traditional Fantasy Baseball. And just like in the traditional setting, there is no salary cap to worry about. Once you have drafted your team, you will compete against two to four other teams.


Are There Cash Only Leagues?
When you join a league like you'll find at DraftKings, you will have the opportunity to play for cash. You are not required to play for cash though. There are so many different types of competitions to choose from, you will have no problem finding a buy-in amount that you are comfortable with. It is possible to play for absolutely free, and only win bragging rights as your prize. It is also possible to pay nothing and compete for small cash prizes. A vast majority of Daily Fantasy Baseball players choose to play for cash, where they pay a buy-in and then have the opportunity to win a much greater amount of money. You will often find games with only a $1.00 buy-in that have a prize of $100.


When Will I Get Paid?
This is an incredibly common question. Whether you paid to enter you contest or not, if you won you want your winnings quickly. Daily Fantasy Baseball has a very fast turnaround on payments. Once your competition ends and the scores are calculated by the site, you get paid. In most cases you will get paid the same day you compete.


Is There a Way to Beat the Odds?
Daily Fantasy Baseball is nothing like games of chance or gambling. Your use of skill and strategy make the game legal, and therefore you can control the outcome in some aspects. If you are completely new to Daily Fantasy Baseball or a seasoned pro, there are always decisions to be made that affect the game's outcome. Try to play in all of the different competition types at least twice. This way you will know which ones you are naturally good at. For the greatest advantage you should always pay attention to your competition. This cannot be stressed enough. There are certain host sites that allow you to look at the profiles of the owners you are competing against. As horrible as it may sound, target the rookies. You are likely to be more successful against new players than players that have been around the game for a while.


Will I Go Broke Playing Daily Fantasy Baseball?
How much money you invest into Daily Fantasy Baseball is completely up to you. Again, you can spend nothing or a lot. There will be no reason whatsoever to go broke playing Daily Fantasy Baseball. Even if you get on a hot streak and start winning many of your competitions you are not likely to reinvest all of those winnings on more games.


How Does Daily Fantasy Baseball Affect the MLB?
Major League Baseball not only benefits from Daily Fantasy Baseball but needs the game to revive their audience. Recent studies have shown that the average age of MLB home viewers consists of adults in their fifties. The trend shows a continual increase in the viewing age range. The average age of Daily Fantasy Baseball players is far younger, two or three decades younger. The MLB is hoping that the increase in Daily popularity will bring in a new generation of MLB viewers. Not only will viewing increase, but so will ticket and merchandise sales. While MLB players are not allowed to play Daily Fantasy Baseball themselves, they are allowed to endorse sites such as Draftkings.com.


How Can You Get Started?
You can play and win Daily Fantasy Baseball in 5 simple steps.


• Step 1: Choose a Site & Sign Up
Through any of the online Daily Fantasy Baseball host sites you can create an account for free. After the simple account sign up process you are ready to either move on to the next step or add money to your account for participation in cash games.


• Step 2: Pick your Competition
Do you want to play in a Pickem, Salary, or Live Draft competition? This is your chance to choose which competition you want to enter. You also have the option of entering more than one at a time.


• Step 3: Fill your Roster
Remember that utopian team you always dreamed about? This is where you get the chance to build it. The competition you chose will have criteria for you to meet within your roster. Simply draft the player you want for the day and you are ready to proceed to the next step.


• Step 4: Pass the Peanuts
Gather up some hotdogs and beers and watch a few Baseball games. Nothing could be more simple than that.


• Step 5: Get Rich
As soon as all of your players have played, the host site will calculate your score and determine a winner. If you won a prize, all you have to do now is watch the dollars fly into your account. Now you are ready to do it all over again in a new tournament with a new starting lineup.


Playing Daily Fantasy Baseball Online, Where Do I Start?
It is official; the only way to make Baseball more fun and exciting is to add Daily Fantasy play with cash prizes. If you are ready to starting hitting some home runs of your own, there are many sites to choose from. We think the top site is without a doubt Draftkings.com. Check it out and look at the thousands of games they have to offer for Daily Fantasy Baseball play each week.